When we first look at the damages to your vehicle, that first inspection may take as little as 15 to 20 minutes.
Sometimes the damage is enough that we know it will take longer and we will let you know directly about that. In the meantime, relax in our office waiting room and have a cup of coffee on us.
Sometimes, unforeseen damages and/or costs may surprise us. These could be as simple as the price for some part has changed. Even if these were not in the original estimate, this is not a problem for you, Northwest Collision will take care of the issue with your insurance company. At the end of the whole process, you will have a detailed report of all the work we have done and all the parts that were used.
To get it started, bring your insurance claim number in and we will do the rest. If you have any questions or concerns please give Northwest Collision a call at 360-538-0679.
Laser Technology: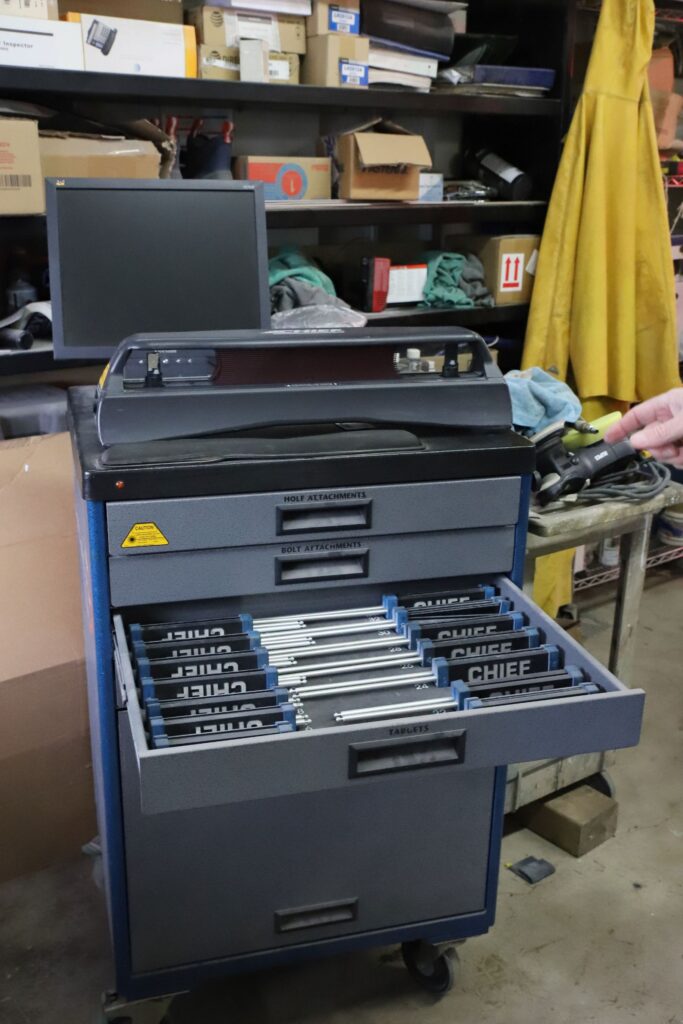 The Tru-Point Sonic Computerized Laser Frame Measuring System can reveal hidden (or indirect) damage.  This hidden damage needs to be identified and taken care of as an initial part of your insurance claim.
We're Committed
This is our commitment of professionalism and quality not just to every one of our customers, but to you as well.
01.
Professionalism
Dealing with an accident can be so very stressful. NorthWest Collision is here to help relieve some of that stress. By reading this you are already on your first step toward letting us lift some of that weight.
02.
Service
We hold a very high standard of quality from service on the phone and the front counter to watching you drive away with a smile of satisfaction.
03.
Your Satisfaction
From working with the insurance company on your behalf to returning your vehicle in its original, pre-collision condition... and sometimes better!
04.
Guarantee
Ask about our customer satisfaction guarantee, we are very proud to offer the best service followed up with the best guarantee
WE ARE READY TO SERVE YOU
24/7 Trusted Service