The Twin Harbor's choice for auto painting is ready for you
If you're driving a sports car or a log truck, the paint on your vehicle does more than just make it look nicer. It is a shield protecting the body from corrosion, rust, and many other types of damage. Your vehicle may be a classic aching from aging paint, it may just need a part or two from a ding, or a full body paint job to recover from a larger accident. In any case Northwest Collision is here for you, give us a call.
We have experience making customers happy after having painted log trucks, industrial machinery, fire trucks, RVs, 5th wheels, even cars, and trucks!
Quality paint and the environment: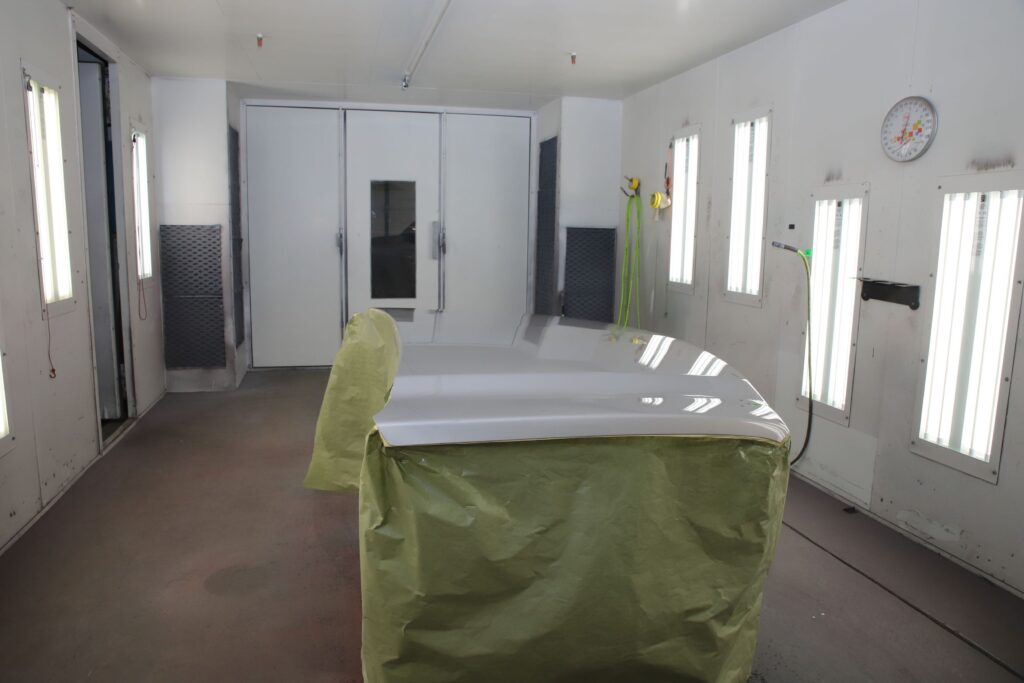 This booth is specifically built for the new industry standards for waterborne paints. It's better for the environment, for the painter's health, and gives more clarity to the color on the vehicle. This booth has more filtration so the exhaust is virtually cleaner air than the intake.
Then, our recycling system separates out the thinners that we can use again in the shop. The rest of the product comes out the consistency of dirt, completely safe for the environment.
Specialized lights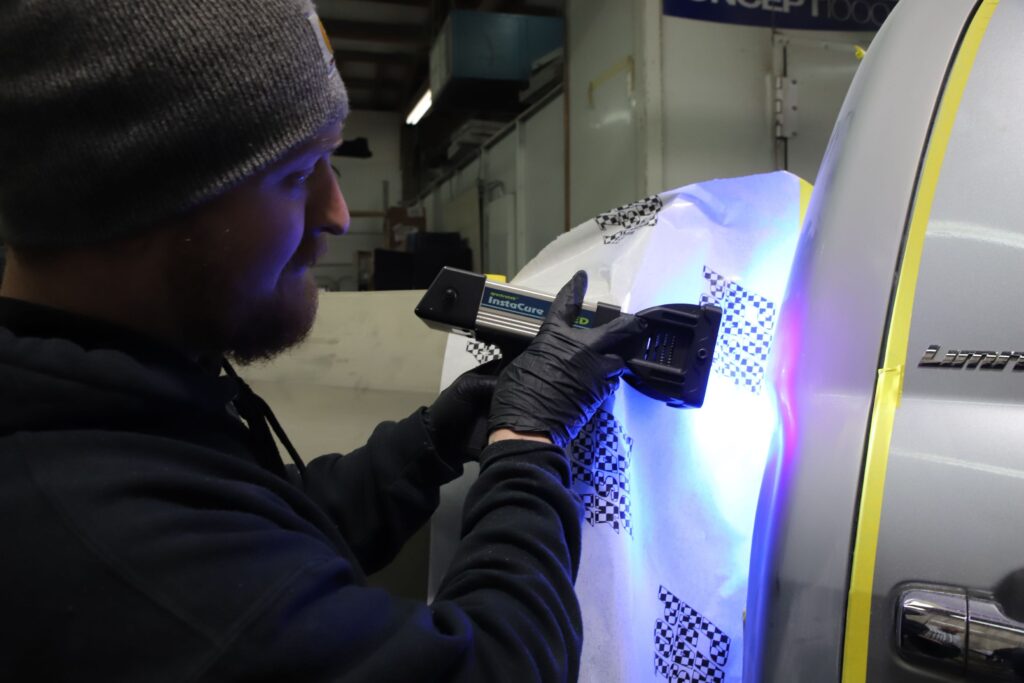 Using special paints, primers, as well as specialized LED and infrared lighting, Northwest Collision is keeping up with new technologies.  These investments end up saving time, money, and deliver a better job in the end. 
High tech welders: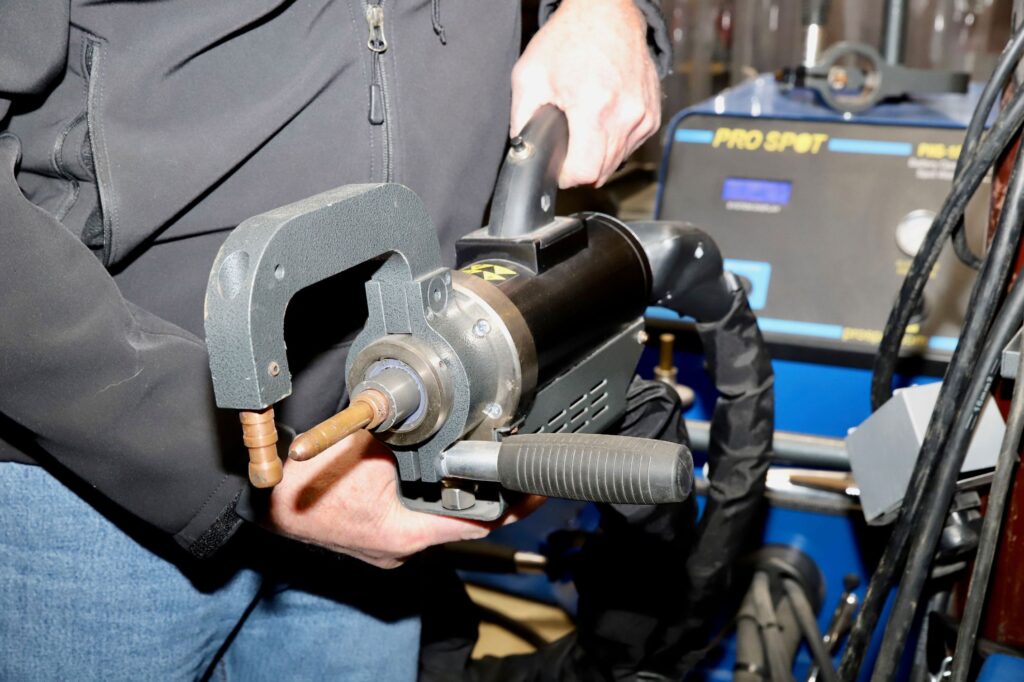 Modern cars are made out of so many different metals like Iron, aluminum, boron, and high tensile steel, each with its own requirements to achieve solid welds.  You just cannot repair today's cars properly without these welders.  These friction welders can duplicate the pinch welds manufacturers use when building the vehicle in the factory.   
Sanders with HEPA air filters
: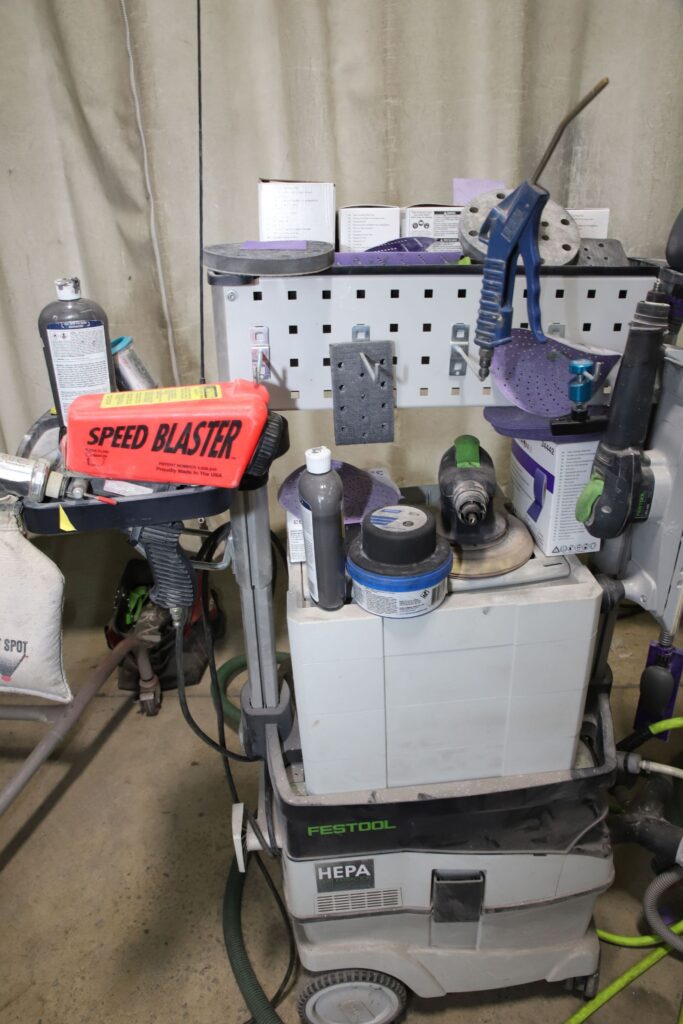 Not a lot of shops have these, but when you turn on these sanders, the air filtration units suck all the particles that are being sanded off and keep the air safe for workers and customers who come into our shop.  
We have bays in our shops that are large enough for motorhomes, fire engines, log trucks, and some really large machinery
Self-Piercing Riveter: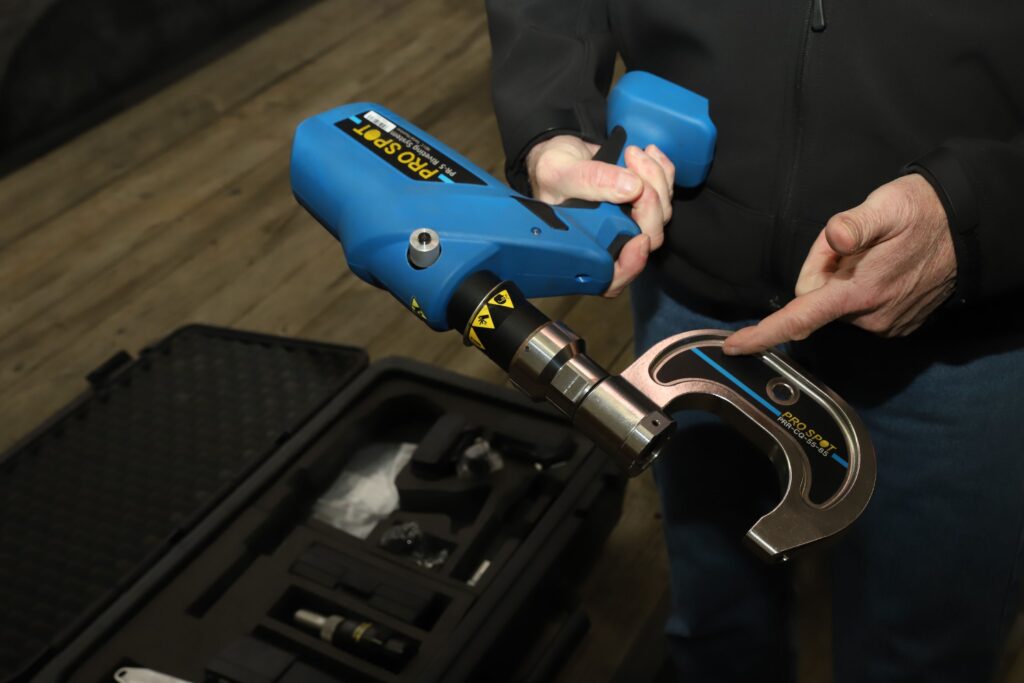 Self-piercing rivets are the connecting element for joining aluminium parts, mixed connections and combined joining and gluing without emissions.  These are the only approved repairs for aluminum work on the new Ford pickups. 
We're Committed
This is our commitment of professionalism and quality not just to every one of our customers, but to you as well.
01.
Professionalism
Dealing with an accident can be so very stressful. NorthWest Collision is here to help relieve some of that stress. By reading this you are already on your first step toward letting us lift some of that weight.
02.
Service
We hold a very high standard of quality from service on the phone and the front counter to watching you drive away with a smile of satisfaction.
03.
Your Satisfaction
From working with the insurance company on your behalf to returning your vehicle in its original, pre-collision condition... and sometimes better!
04.
Guarantee
Ask about our customer satisfaction guarantee, we are very proud to offer the best service followed up with the best guarantee
WE ARE READY TO SERVE YOU
24/7 Trusted Service
Bring us your claim number and we will take care of the rest.
Northwest
Collision
The Twin Harbors Top choice for auto body repair and collision restoration has been on The Harbor for over 30 years.
Towing, collision repair, painting, even recharging an AC unit. From a BMW convertible, to SmartCars, from log trucks and city fire equipment, to RVs: Northwest Collision has worked on it all.
Guy Beaber, co-owner of Northwest Collision points to his team and their commitment to the highest quality. Part of that dedication requires the entire team being committed to ongoing education from suppliers for product information and keeping up with all the required certifications.
Another part of the quality of service for our customers is keeping up with the latest tools available in the industry. For example, the auto manufacturers use so many types of materials, you can't just have an old welder. So Northwest Collision constantly invests in new technologies, from a new high tech smart welder that can work on steel then turn around and work on aluminum. This lets your vehicle get back on the road quicker and with the right welds in the right places, even on the new Ford aluminum pickups. They have also recently installed the latest in laser frame measuring technology to ensure straight lines for body work as well as alignments. They even have installed the newest industry software in the office to make it easier for you to set appointments and follow the repair work on your vehicle.
Guy and Jonna Beaber, owners of Northwest Collision are all about local. They have raised a family locally, support shopping local, promote and support a number of local charities including youth sports and "The Strong Kids Campaign" with The YMCA.